Dan Maple autumn, golden winds cool, seasons in this bumper harvest and joy in September, the song brand women will usher in the opening of the new season climax, the thirteen new store is about to grand opening for the singing song women's market layout opened The new glorious page brings more confident, elegant and noble temperament to the vast majority of women across the country. The thirteen new stores are: Guangbai Songs store, Xinghua department store song store, Zhuhai duty-free song store, Zhangmutou song store, Zhaoqing song store, Yueyang backgammon song counters, 耒Yang Division song store, Panzhihua Secretary song store, Hashes song store, Baotou Wangfujing song store, Beihai song store, Yichun backgammon song counters, Jiangxi Xinyu Secretary song counters! Welcome to the vast number of consumers will come to patronize! Singer women invite you to share the joy of harvest!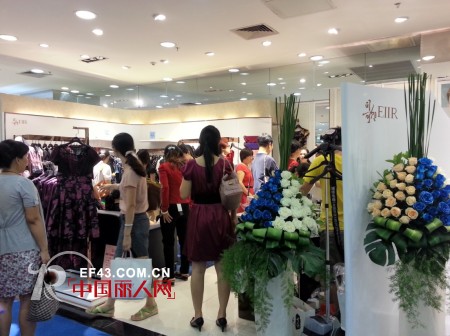 Guangzhou Shang Shang Garments Co., Ltd. is a research and development, production and sales in one of the fashion business. The company has a first-class design team, as well as steadily expanding and improving production entities. Since the establishment of the company, adhering to the advanced marketing concept, the spirit of "pragmatic work, integrity hospitality" principle, after eight years of sharpening, the company founded the "song song" women's brand with its unique charm, has proudly stand in the highly competitive The forest of the female fashion brand.

Years of accumulation, "song" brand women won the high demand for fashion taste of urban new female friends generally agree and love, they are confident and independent, full of wisdom, they pursue fashion, advocating elegance ... ...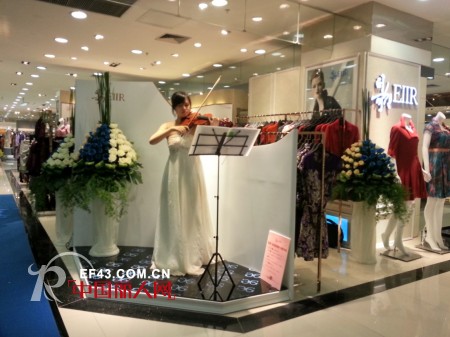 "Songs" strive to bring life and high-quality products into one, in order to continuously meet the urban women's pursuit of quality fashion life needs as its mission. Over the years, while developing, the company has also been continuously committed to improving the quality of life and working environment for its employees. In early 2011, the company settled in a brand new Grade A office building located in the center of Guangzhou. We will continue to uphold professionals based on pragmatic The spirit of innovation, advancing with the times, and constantly open up the development of "Songs" to all over China, to the world!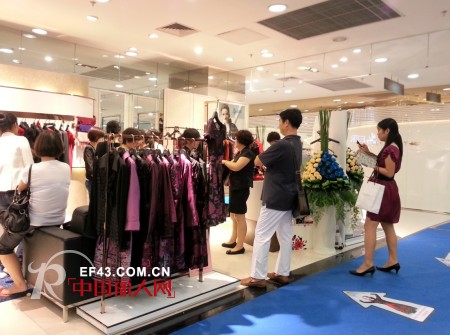 We are convinced that: our customers are a group of independent, intelligent, fashion, advocating elegance, and has a high demand for fashion taste of urban women new knowledge.

We strive to: the life and high-quality products into one, to create a high-quality fashion concept of life. To have a "song" of women full confidence, elegant, noble temperament.
Brand interpretation: advocate "the pursuit of personal taste, luxury European aristocracy" lifestyle. Mainly to meet the 25-45 year-old urban women's pursuit of quality of life, the personal taste combined with the European aristocratic luxury clothing style and the best display of body shape "brand concept" into a modern and modern clothing. "Songs" not only bring urban women soft as a cashmere touch, leaving them gorgeous in full bloom in elegant and elegant life, annotations belong to their own elegant fashion.

Baby Socks is for newborns and toddlers. Baby socks are usually for 0-1 year old lovely baby. Crafted from the finest combed cotton with attention to the very smallest of details. Available in several simple + sophisticated designs.

Baby Socks

Cute Baby Socks, Terry Baby Socks, Striped Baby Socks, Infant Baby Socks

JNY International Trade Co., Ltd , http://www.jny-socks.com