A commitment to express the beauty of women's underwear curve, slender brand underwear become essential fashion women close personal companion, the novel design style with a unique perspective interpretation of the women of thousands of customs, details and high-grade material to meet women's Underwear boutique high-end demand, using the latest fashion elements of the international interpretation of the classic interpretation of the charm.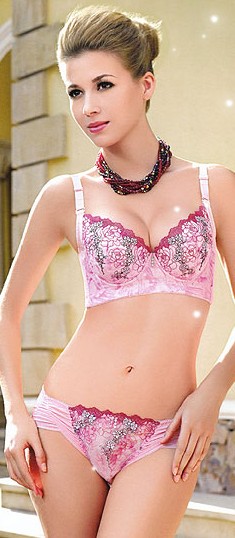 Couples brand underwear distributed looming sexy

Guangzhou Yanni Garments Co., Ltd. is a research and development, production, sales, planning as one of the well-known garment enterprises. The company owns the well-known underwear brand "lufibres Couples": products underwear-based women, and continue to extend and expand the new field of product line. Guangzhou Yanni Garments Co., Ltd. China's underwear industry to join the upsurge.

"Lufibres" came to Hong Kong from the romantic capital of France. At the same time, it has branches in Switzerland, Japan, Australia and other countries. At present, it has more than 3,000 franchisees in all countries in the world. "Lufibres couple" brand all over the country north and south. Won the "contract and trustworthy enterprise", "China's quality AAA-level enterprises" and "Chinese famous brand" of the title.