On March 3, 2012, the new autumn/winter trade fair for Golden Rooster Costumes 2012 was held in Quanzhou. Nearly 1,000 people from distributors across the country gathered to share the event.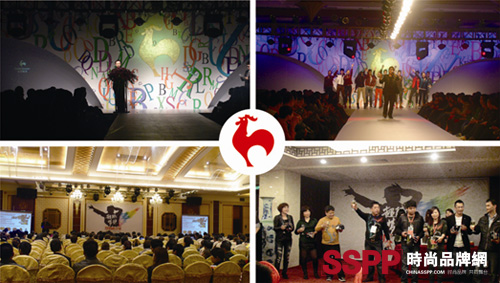 "There is a dream and a future. My dream has only just begun." The first micro film of the Golden Rooster "Dreams on Tian Hao" launched a "dream" inspirational brand culture. "Beyond dreams" is the key interpretation and fullness of the "inspirational culture" of the Golden Chicken brand.

At the new product launch conference, Mr. Li Wenwen, Chairman of Golden Chicken Costume, summarized the past year. In 2011, Jinji completed the effective integration, optimization and upgrading of channels, and set up branches in Guangdong and Northeast China. The style of the product has been transformed into a gorgeous style. It is more leisure than sports, more fashionable than leisure, and more popular than fashion. The supply chain system is increasingly perfect. Timely supply to end customers with strong protection; brand awareness continues to rise, Golden Rooster brand successfully signed the Chinese Golden Rooster Baihua Film Festival, was named the 20th China Golden Rooster Baihua Film Festival designated clothing, combined with the second quarter China Talent Show champion Zhuojun opened the film and sent the first multi-year micro-movie "Dreams on Tian Hao" to create a new direction for the marketing of Yupai clothing culture, which has won widespread recognition from the industry and society! All this is the weight of the brand's competitiveness!

At the meeting, Mr. Chu Zhaofu, chief operating officer of Golden Rooster, stated that he will take advantage of the opportunity in 2012 to commit himself to the continuous improvement of management, continuous improvement of quality and brand, promote brand management reform and strategic upgrade, and at the same time launch a brand new value system and product system. And the terminal system, which marks that the new round of brand upgrade plan has been fully launched, and a brand awareness and reputation upgrade has officially started.