After more than 10 years of gold development, the glory of China's gold and jewelry industry has come to an abrupt end, and the overall jewellery market has been sluggish due to multiple factors such as the slowdown in economic growth and the sharp fall in gold prices in the international market.

The downturn in the market directly triggered the reshuffle of the industry. The cold winter of China's gold and jewellery industry was strong, and the first to fall down was the small and medium-sized gold processing and manufacturing enterprises that had been invading before. Many retail stores followed suit, and the remaining companies were shrinking. Struggling in the middle of the road, looking for a transformation and upgrading. The jewelry industry has entered the industry in the winter.

However, in the eyes of many insiders, the overall gold jewelry market in China has not shrunk. The future of China's gold and jewelry market is already attractive and has huge room for development. Zhao Bin, executive vice president and senior economist of Shenzhen Baitai Investment Holding Group Co., Ltd., bluntly pointed out that China's gold and jewelry industry has not fallen into a cold winter. The current industry reshuffle is the only way for the industry to defoam, gold jewelry The industry is still a sunrise industry, and the future development of the gold jewelry market is still broad.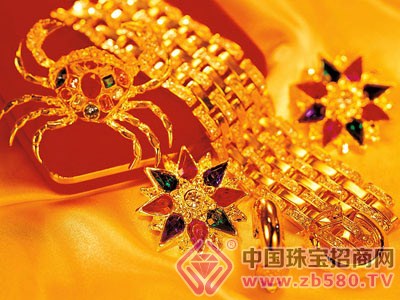 Maintain confidence in the jewelry industry

The full reshuffle of the gold and jewellery industry has raised concerns about the future of the Chinese gold and jewellery industry. However, it is still impossible to see when the winter will end, and the bosses and employees of many small and medium-sized jewelry companies feel unbearable and pessimistic.

However, China's gold and jewelry industry is not as pessimistic as people think. On the contrary, after the industry shuffles and removes some low-tech, backward manufacturing processes, lack of independent innovation, and impetuous blind enterprises in the industry, China's gold and jewelry industry will usher in a new development of resource optimization and integration and industry norm development. Peak period.

According to statistics, the domestic retail market for gold jewellery in 2014 exceeded 470 billion, of which gold accounted for more than 75% of the market. Although the share of gold jewelry has declined, the overall growth is still slow, and it is expected to maintain a compound annual growth rate of around 5% in the next five years.

China's gold jewellery market share has not narrowed overall, and the industry is still developing. Therefore, jewellery companies should maintain confidence in the jewellery industry. At present, they will pay more attention to cultivating internal strength and accumulating power, waiting for the opportunity to arrive.

Tap on their own advantages and actively innovate

In this wave of industry reshuffles, the first to be swept out is the gold processing factory and retailers that rushed into 2013. These commonplaces have the same technical content, no processing and manufacturing processes and products. Quality, in order to compete for orders, the price war, and eventually died.

Impetuousness, speculation, quick success, and blindness are common problems in many Chinese gold and jewellery companies. The lack of attention to their own manufacturing processes, technologies and services, and the lack of understanding of external market information are the reasons why these companies cannot survive in the wave of shuffling. main reason.

Zhao Bin said that enterprises should find their own advantages and core competitiveness, and insist on doing their own things in a focused manner. Enterprises should fully understand and tap their own strengths and core competitiveness, focus on and adhere to their own affairs, cultivate internal strengths, and work hard to achieve the ultimate. At the same time, companies must take advantage of the trend, disruptive innovations in the old business model, and enhance the overall strength of the company.

After chaotic and disorderly competition, the jewelry industry will surely move toward an era of resource integration. In the future, the jewellery industry will have a polarized development pattern. Either small or sophisticated companies will achieve the ultimate in one area, or some large and comprehensive enterprises will effectively integrate the industry. This is a multiple choice question that has to be made before us.

Extra Large Vinyl Gloves,Hand Plastic Gloves,Large Plastic Gloves,Functional Blue Plastic Gloves

Jiangsu Yijin Import and Export Trade Co., Ltd , https://www.dailysafecare.com