March 26th - 29th, 2012 China International Clothing & Accessories Expo (hereinafter referred to as 2012CHIC) grand opening. As a representative of the national men's wear brand, Wu Mu hit a heavy blow and set up a 300-square-meter booth in Hall E1. The launch of a wonderful fashion show gave everyone a glimpse of the visual feast.
In the fashion show, the theme of the Wumu Group is "transmitting fashion". It aims to create a wonderful life for elegant men who understand life and quality, and brings new inspiration to the Chinese fashion world. The theme clothing mainly focuses on the overall mix, focusing on the development of a single set of products with a strong style in a complete set. The emphasis is on simplification and the colors are mainly grey, black and navy blue. In the new season, the Wumu men's collection presents a natural and gorgeous, elegant and delicate gentleman image. Through the elegant version of the costume art, contemporary urban men have a unique fashion trend.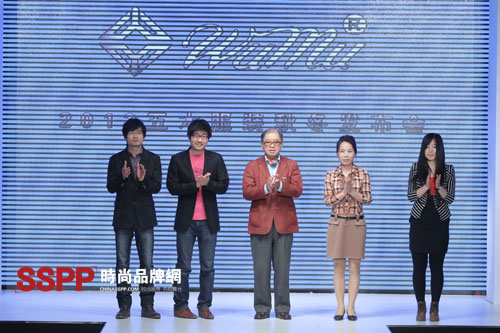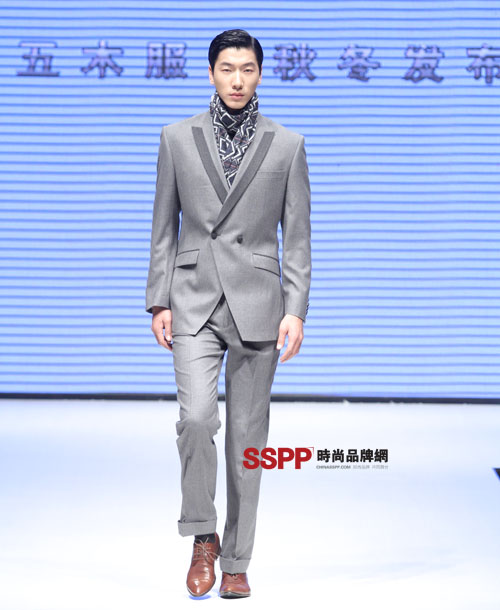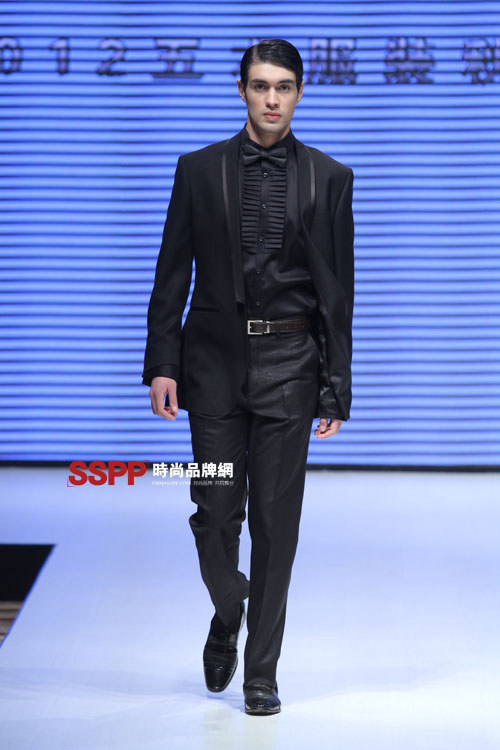 Wumu's garments are delicately crafted, with smooth lines, firm and stable dyeing, comfortable wear, and non-deformation. They are devoted to creating a more personal and stylish space for people from all walks of life, expressing themselves and showing their lives. It also reflects the positive attitude of designers and wearers to life. Since the launch of Wuwu's products, it has been recognized by the majority of successful people and has established a good brand image. Strict raw material selection, advanced production equipment, and superb first-class craftsmanship make the Wumu clothing brand perfect day by day. Its layout, equipment, and technology are all at the advanced level in the industry.
For the 2012 CHIC, another goal of Wu Mu is to start building its own franchise agency market. The strong combination of a strong brand, strong marketing network, and corporate management team formed by Wumu in more than a decade of continuous development is a solid foundation for Wumu's development. In the past ten years, Wumu has been making direct-operated stores. There are more than 110 in China, covering all provinces and cities in China. In the next few years, the company plans to go public and needs more stores to expand its influence. Simple Making money is not the goal of Wumu. Let the agency rest assured that it is the key. Wu Mu's slogan is "You invest, I manage." The core policy is to join zero stocks, so that the franchisees have a profitable bottom return. For each franchisee, the company will send a professional manager, unified management, unified image, to maximize the protection of the interests of franchisees.
Wumu Company always upholds the rigorousness, seriousness and scientific blend of gentlemen, making it subtle and luxurious. Wumu Menswear has become an influential menswear brand in China. It has ranked first in sales of men's suits in Beijing's 100 million yuan shopping mall for five consecutive years, and has been awarded China Famous Brands, Beijing Famous Brands, Beijing Top Ten Hot Brands, Beijing Fashion Hot Brands, etc. The title is leading the new trend of Chinese men's wear and brings new style of dress to Chinese men.
The past, present, and future of Wumu is an active team and a sunny company. Wumu will be even more brilliant tomorrow.